Congrats! You're ready for next-level branding!
Does this sound like you? The quality of your current visual identity doesn't match up with the professionalism of your business. You acknowledge that an intentional and cohesive brand will help you attract the clients you want to serve. You want to elevate your consumer's experience. You've got clear direction and focus for your business, but aren't quite sure how to market yourself visually.
That's where I come in!
I help fellow small business owners curate confidence in their brand and feel empowered to show up as top-level leaders in their industry.
Solid strategy and visuals are the key tools you need to authentically tell your brand's story. As your brand designer, I will help guide you through my design process and together we'll collaborate on a visual identity that reflects your mission, core values and the goals that define your brand. We'll then bring your brand to life through intentional designs and creative marketing collateral.
The Brand Design Process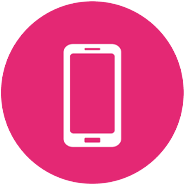 Discovery Call
After I receive your valued inquiry I'll respond with an invitation to set up a discovery call so we can get to know each other. I'll listen to your story and your goals and ensure that I will be able to accommodate your needs.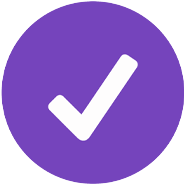 You're Booked
In order to reserve your project I'll simply require a 50% deposit and signed contract. Once this deposit is paid and contract signed you will be a booked client and we'll be ready to dive into your project.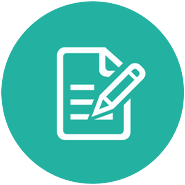 Strategy Homework
We'll begin our collaboration with a deep dive into your brand story through some strategy homework. All branding projects require the completion of a questionnaire and delivery of inspirational images that will direct the style of your visual identity.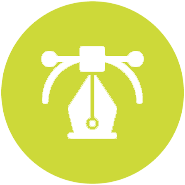 Get Down to Design
After the completion of your strategy homework we'll use that information to create a visual mood board to represent the emotion, aesthetic and experience behind your new brand. We'll use this mood board as inspiration for your brand design elements moving forward. I'll guide you through the design process step-by-step and each deliverable will be submitted to you for review and revision before finalization.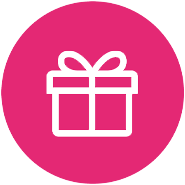 Special Delivery
Once your branding project is complete, I'll deliver a set of final files in both print (vector) and online formats. I will also deliver a guide to help you keep all of your new assets organized. Depending on your package selection, you'll also get logo and mark variations, design elements and a new business card, social media cover and email signature so you can get a taste of what your brand design looks like in action.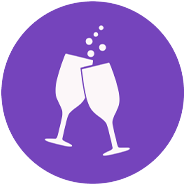 Celebration Time
It's time to celebrate! All of our hard work can now be put into action. You've got what you need to launch your brand and start to market yourself as an industry rock star! We'll talk about next steps and how we can continue to work together to build your visual identity through marketing collateral design.
Take a look at some of the businesses I've been able to help through my brand design process.
Investment
Your brand is arguably your company's most valuable assets. It is the sum total of how your business is perceived by your customers and tells your story. Shaping those perceptions is key to influencing behavior which ultimately impacts your bottom line. Quality branding is one of the soundest investments a company can make that can yield exponential returns over the life of your business.
Over the years I've created a signature design process that enables my clients to show up with confidence when marketing themselves to their target audience. Your branding investment will elevate the visual identity of your business and ad value to your service or offering. I have two available packages:
Logo Design Package
Mood board, primary logo design, color codes, typography, logo guide, vector (print) and web ready file formats
Brand Design Package
Mood board, primary logo design, secondary logo design, mark, color codes, typography, design assets, brand guide, business card, email signature, social media cover, vector (print) and web ready file formats
Let's Work Together!